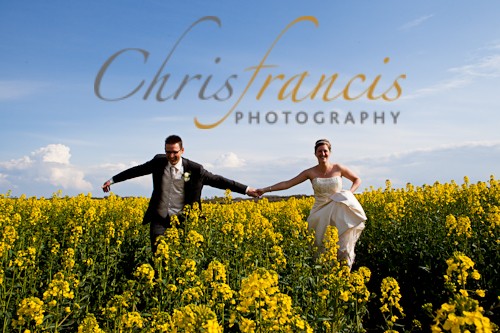 Chris Francis Photography
Areas Covered
Clwyd, Dyfed, Gwent, Glamorgan, Gwynedd, Powys
About
Based in Cardiff and willing to travel, Chris captures images that will truly represent your wonderful day. Images which you will cherish to show generation after generation. After all, the day will have been thought out to the minute detail by you and your loved ones. From the gifts on the table, to the dress in all it's glory at the venue, Chris looks for the detail and the special moments, in order to capture images of memories that will last forever, and that you will be proud to show everyone you know.



As well as the detail, to celebrate the couple looking fantasic on their big day Chris will take you for a private wedding shoot within the immediate location that you are getting married.


If you do not need all day coverage wedding attendance prices start from only £300 for the ceremony only and pricing is structured in a way that you can have exactly what you would like.



These will be your images of your special day and Chris wants you to get exactly what you want from a photographer. Chris likes to see his service as the photographs being about the day and not the day being about the photographs.


You can choose – To have photographic coverage for only the ceremony to all day long – the bride getting ready right up until the first dance. (This is the standard service offered in every package), to have the pictures: on a disk as full size JPEG's (standard in every package), have them printed: as framed prints, on canvas, and of course a wedding albums/ books – press printed, and up to 160 pages of images from your special day. Working with the best photographic suppliers Chris can also produce Bellissimo Albums, Graphi Studio albums, Coffee table books, you name it.


Just give Chris a call (07964 ***********) or drop him an email, to get a bespoke quote or enquire on one of the packages and availability: to send an email with your email package click here *****@**************.com Chris would be happy to show you printed examples of the wedding books and photographs, but most of all would love to sit down with a cup of tea and discuss all the exciting plans that are going through your mind right now.