2 min read
Groom Shares Secret About Night he Met Future Bride
23rd November 2022
Our Wedding Memories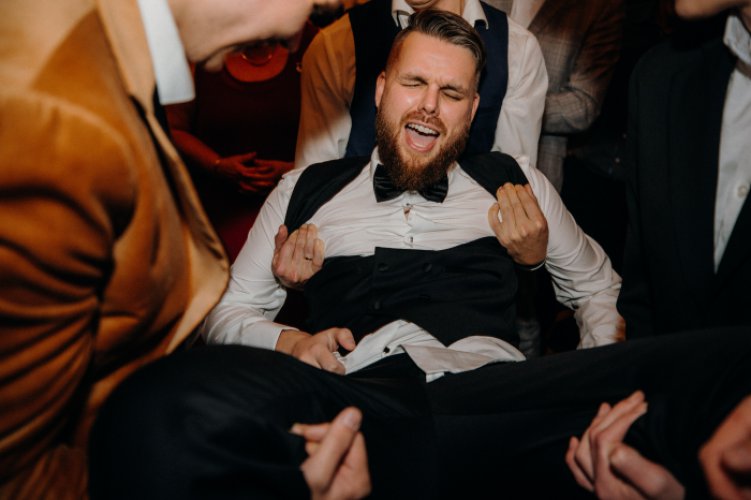 A groom has shared a secret about the night he met his future bride in his wedding speech.
Scot, Ian Young decided to reveal all at his wedding reception and proceeded to embarrass blushing bride Katie.
The wedding speech was shared on TikTok by @knoxlandfilms, resulting in thousands of views.
In the speech, Groom Ian goes on to explain how, on the night he met Bride Katie, they shared their first kiss. While Ian had little in the way of conversation, he offered to buy Katie a drink. When he returned to Katie with said drinks, Ian found she was kissing another guy. The couple obviously resolved matters fairly quickly which resulted in the marriage but certainly gave a very embarrassing anecdote for the blushing Bride.
Ian proceeded with the speech by stating "I do feel Katie and I need to be a little more honest with you all today".
"David the celebrant mentioned that we met for the first time at the cricket club, got chatting, and shared a kiss later that night. Whilst that is true, we left out a few bits along the way."

He continued as Katie became more embarrassed wondering how much detail Ian would reveal.
Ian explained that when they met Katie did all the talking, with Ian laughing along to her jokes. They went outside and that was where they shared their first kiss. Ian apologised for his lack of chat at the time but claimed Katie offered her number to meet up another time. In the video Katie seems to be jokingly denying this.
This is when Ian decided to go for the drink and returned to the shock of seeing Katie "snogging another guy". Katie was suitably ashamed, burying her face in her hands but giving a sneaky cheer to confirm this did actually happen.

Ian decided to down both drink and returned to the dancefloor alone.
Whilst the romance may not have got off to its best start, we wish the happy couple all the best for the future and many wonderful married years together.
You can view the wedding video here in all its glory!