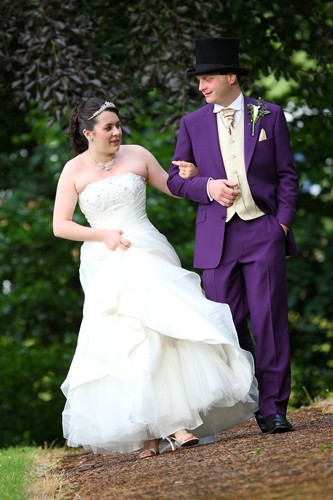 Chris Freer Photography
Areas Covered
County Durham, Northumberland, Cumbria, Tyne and Wear, Northumberland, Lancashire, Dumfries and Galloway, Cumbria
About
Your wedding day will be incredibly special and personal.
As a professional wedding photographer my job is work in a non-intrusive manner to capture, beautiful, imaginative photographs that you will cherish for the rest of your lives.

I am proud to say that all of my wedding photography packages include a disc containing all of your wedding photographs. This would be presented in an Italian Leather CD folio inside a bespoke presentation box.

Your wedding images on this disc will have….

NO reduction in size or quality.
NO Copyrighting.
NO Watermarking.

This is something I firmly believe everybody should receive from their wedding day and would be unfair to expect anyone to pay additionally for.

I offer 5 wedding packages to choose from, please click on the prices page found on my website for more details.

Also included with all packages is an online gallery for you, your family and friends to view and included with this is an option to purchase photographic prints from an award winning company which would be delivered to your door.

As a Lake District wedding photographer based in the Cumbria town of Cockermouth, I am ideally located to be able to offer my photography services all across the North West and North East including Northumberland, Durham, Lancashire, Cheshire, North Yorkshire, Borders and South Scotland.