Wedding Photographers covering Cornwall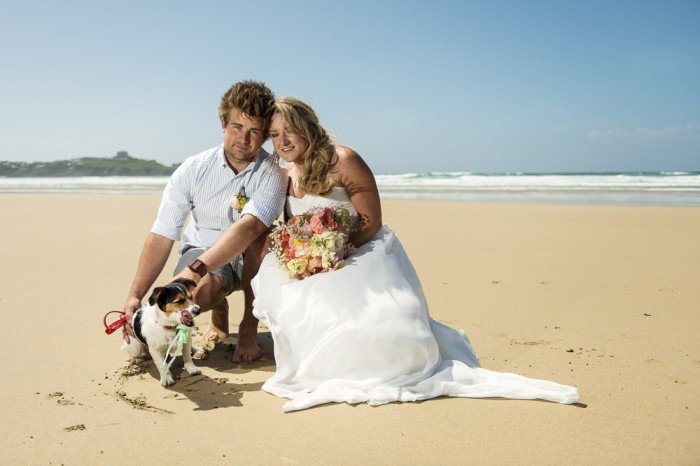 Cornish Photographer
About Cornish Photographer
I am a cornish wedding photographer based near Truro, covering weddings throughout Cornwall. My intention is to not only capture the cherished, classic moments but also those little events that often go unnoticed but are incredibly memorable. Natural, relaxed and creative; those words best describe my wedding photography style.
Since every wedding is unique, special requirements can be discussed beforehand. However, on all shoots I aim for my photographs to do these three things:

1. Show the love
A nervous glance, a joyful smile and a look of pure devotion; my pictures will show the emotions you and your guests are experiencing on your wedding day. Looking back at your pictures, even if you do so for the thousandths time, will make you smile and remember the fun you had and the love you felt on that day. After all, that's what your wedding is all about: celebrating your love.

2. Tell the story
A wedding is more than just saying 'I do' and exchanging rings. Throughout the day your family and guests, meet, get together and laugh. Some of these moments you might not even have been aware of (as you are probably quite busy getting married), but they make for great memories when looking back afterwards. The combination of my creative approach, eye for detail and unusual angles makes for interesting photos that tell the story of your whole day in pictures.

3. Capture the moments
From the first guest arriving to the last dance, a wedding day is full of special moments. I intend to capture all of them, by using a combination of posed portraits (after all, you wouldn't want to miss out on the mantelpiece pictures with the whole wedding party) as well as many candid shots. These, I shoot un-posed, making for natural reportage-like pictures showing the true moments of your day as they happened.