Wedding Photographers covering Somerset, Avon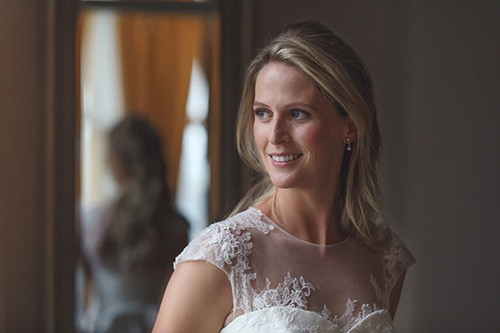 Energy Photographic
Areas Covered
Somerset, Avon
About Energy Photographic
Now based in Bristol, I was previously in London so have photographed throughout the whole of the UK at some of the most prestigious venues. I have also photographed weddings at community centres and loved them too! I occasionally photograph weddings abroad as well. So far, I have been to Capri, Dubai, Switzerland, Milan, Lake Como, The Isle of Aaron and Northern Ireland. Whether you are getting married in the height of summer or a candle lit wedding in December, I would love to find out more about your day and what you are looking for from a photographer.

I believe that I am unusual in that I mix very natural and unobtrusive images of your and your guests along with some great portraits of the two of you together. 90% of my day, I am like a 'guest with a camera' I look for those natural moments during all the key elements of your special day. I also believe that you should have a few classic family portraits of you and your family and bridal party. Not so many that they intrude on your day but some key images of those closest to you.

I simply love photographing people and weddings are such a big event that brings together so many people. As an observer of the day, I love seeing and capturing the dynamics and emotion of the day. from the excitement and nerves in the morning through to the party in the evening and everything in between, its such a privilege for a photographer to be tasked with capturing such an amazing event in someones life. There is such a feeling knowing that you have captured unique moments on someones wedding day that they will treasure for years to come.

What advice would you give to couples looking for their perfect wedding photographer?
When you start to organise your wedding, there seems to be so many things to learn about and organise. All of which play a huge role in making your day special. Whatever your booking (Photographers included). Take the time to research the right fit for your day. A couple of hours searching through wedding websites and you will start to have a firm understanding of what you like and importantly don't like. Your photographs will be with you for a long time and will be one of the physical reminders of your wedding day. Whether you choose someone starting in their photography career or a seasoned professional, ensure that you believe that they can provide you with great memories of your day. Make sure that their style suits the feel of your day and of course that you are happy with having them at your wedding for the day. Any wedding professional should add to your day and not disrupt it in any way.

More than happy to travel the UK and abroad!!!