Wedding Photographers covering North Yorkshire, South Yorkshire, West Yorkshire, East Yorkshire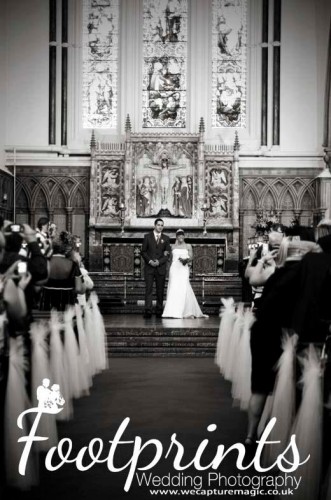 Footprints Photographic Services
Areas Covered
North Yorkshire, South Yorkshire, West Yorkshire, East Yorkshire
About Footprints Photographic Services
Footprints Photographic Services is a new photography company built on passion and experience. Footprints is based in Leeds and North Wales, with strong ties throughout the North West of England, Yorkshire and North Wales. We also cover the whole of the UK too. Our value for money prices make us more than competitive with other photographers and our exclusive photography and videography packages are a must for any bride & groom. You can be assured quality and outstanding service at some unbelievable prices! With two photographers at every wedding, you can rest assured we will capture your day perfectly.

Services range from a full day with just photographic coverage right through to full HD video footage and a fun photobooth. Our services are tailor made to suit your requirements so please get in touch for a personalised quote.

Footprints Photographic Services is owned by Mike England and Mike Parsons. Combining Mike E's business experience with Mike P's already successful, award winning, photography business to bring unbeatable quality and service to clients across the country

A combination of award winning, multi published, photographer, Mike Parsons with the business talent of Mike England is a sure fire success. Mike E will be training under Mike P to become the second photographer at our weddings and an accomplished photographer in his own right. Mike P has trained several photographers who have gone on to open their own successful businesses, so you can be assured of a very high standard in Mike's work.

Mission statement: To offer our customers outstanding quality and exceptional service at a price that won't break the bank.