Wedding Photographers covering County Durham, Northumberland, Tyne and Wear, North Yorkshire, West Yorkshire, Cumbria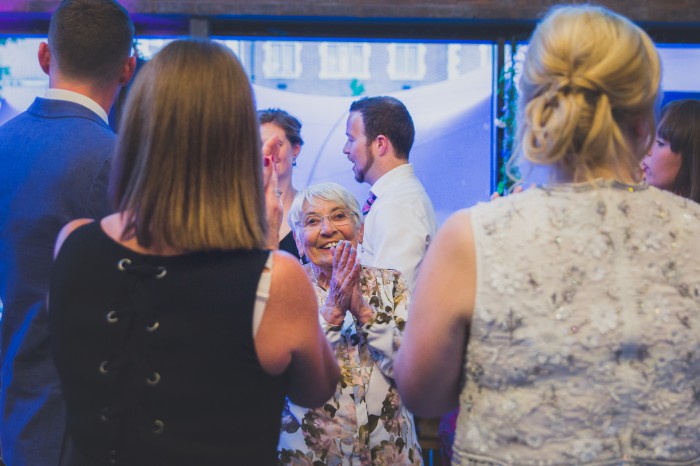 Happy Otter Photography
Areas Covered
County Durham, Northumberland, Tyne and Wear, North Yorkshire, West Yorkshire, Cumbria
About Happy Otter Photography
Happy Otter Photography is run by professional female wedding photographer, Emma Womersley, who has over 9 years experience photographing weddings throughout Yorkshire and the North East. Growing up in York, and then living in Bishop Auckland has given Emma access to some amazing wedding venues from Harrogate, Wetherby and Leeds, up to Newcastle, Yarm and Teesside. Travelling an hour in any direction leaves her perfectly placed to cover weddings in areas such as Durham, Darlington, Ripon, Thirsk and Northallerton.
Emma has naturally developed her own unique style which is a storytelling blend of documentary and reportage photography designed and delivered with modest and introverted couples at heart. Her relaxed and compassionate style of photography allows couples and their guests to feel at ease throughout the day and gives rise to some fantastic emotion filled moments captured on camera.
The Happy Otter name developed as Emma realised she was suited to capturing clients who were not too keen on the idea of posing, but still really wanted to have beautiful photos of themselves and guests. She'd started out her photographic life tirelessly trying to photograph an otter which lived on the river Ouse near her home, and learned that otters are very shy and elusive creatures. It took patience, perseverance and sensitivity, to photograph the otter behaving naturally. Her perfect clients often have many of the same characteristics as otters, and even otters want beautiful wedding photos!