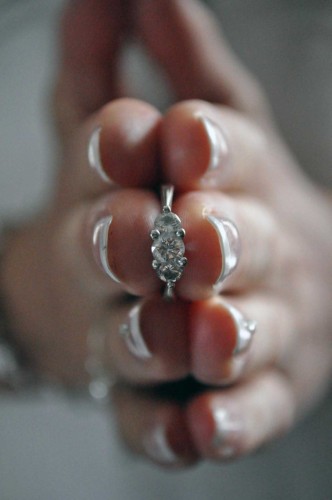 J'Adore Photography
Areas Covered
Borders and Lothian
About
J'Adore Weddings

Congratulations on your up and coming big day. J'Adore Photography recognises how important it is to select the perfect wedding photographer who will capture the truly special moments from your big day.

The Package
I will cover your wedding for as long as you want me there, snapping away at every opportunity. The vast amount of images i capture will then be edited and uploaded onto a password protected online gallery so these images can all be shared with friends and family. You are then free to order the images you require or commission an album/ storybook to treasure these memories of your big day. Special Packages will be created shortly.

My Style
I photograph weddings in my own way to produce images which capture the magical moments as they unfold and tell the story of your day. Throughout the day I will capture a mix of formal and informal pictures, using my own judgement to capture images when and where its appropriate, and using a variety of styles. I will meet with you beforehand so you can provide me with a list of what images must be captured so that these will be included for you.

If you want more information or to arrange a no obligation quotation please contact me.