Wedding Photographers covering Cornwall, Devon, Somerset, Avon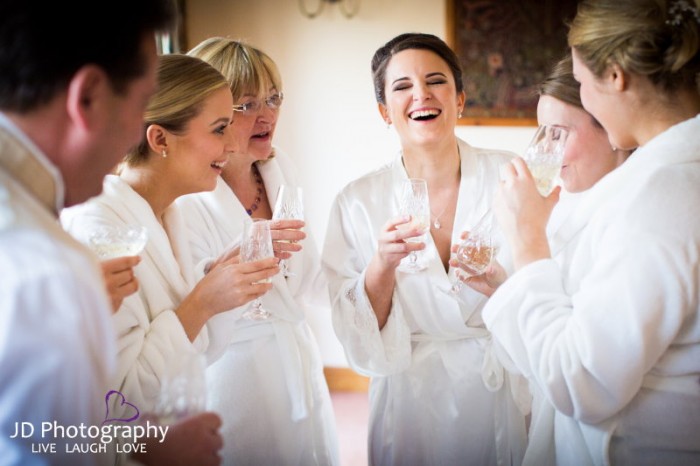 JD Photography
Areas Covered
Cornwall, Devon, Somerset, Avon
About JD Photography
Hi, I am Jodie and I am JD photography.

Where to start. . . well my love of photography started in my early teens, I was always photographing my friends and anything we got up to, yes I completely missed the lesson on why maths and science are so important. I thrived on anything creative, and still do.

Without making this my life history I studied photography alongside other A Levels, however photography was what I put all my time and effort into. Hours were spent in the dark room as well as out again with my friends (who now thought of themselves as models!). After college I fell in love and we went off around the world for 4 months, this is when I knew photography was for me. I just loved capturing everything, the sounds, the colours, the fun I had. Seeing the world was amazing, something I still love to do now is travel. While away I meet Mickey in Disneyworld, did my 4th skydive in New Zealand, lived in a Bob Marley campervan for a month, climbed the Sydney harbour Bridge and nearly got lost at sea when I learnt I can't kayak in rough waters!

On return I set up JD Photography with my Dad (who is now a retired photographer), this is the meaning behind the JD. My Dad taught me most of what I know, he knows real photography back in the day where digital was nonexistent as well as the 'smart phone photographer'. I also attended and still do, day courses to perfect my craft and personal development.
On a day to day basis you will find I am a organised person and love to plan everything (that's the Virgo in me). A big kid at heart, I love anything Disney or chocolate related! Something else I am passionate about is my charity fundraising, I have raised over £10K by walking over hot coals, running and my biggest challenge was conquering Mt Kilimanjaro in 2012; I truly loved every moment of it. It taught me that if you put your mind to something and want it with every part of you, you can achieve it.

The man I fell in love with and saw the world with is still by my side; Chris. He made all my dreams come true and popped the question the night before my birthday and on 4th October 2013 he became my husband, something I have dreamt of for years. We live together with our slightly odd black cat Bailey and love trips to Cornwall for pasties, walks and crabbing. Day to day we quite simply love being at home cuddling on the sofa watching a chick flick and eating Chinese.
In the hope I sound interesting. . . feel free to get in touch, I would love to hear about you both and your big day plans!