Wedding Photographers covering North London, South London, West London, East London, East London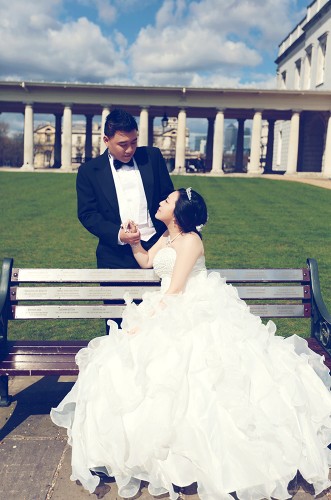 Livia Cui Wedding photographer and videographer- One stop wedding photo and video solutions
Areas Covered
North London, South London, West London, East London, East London
About Livia Cui Wedding photographer and videographer- One stop wedding photo and video solutions
Please take 5 minutes to look at our London Wedding photographer website, which includes pre-wedding photos, wedding photos and nice portraits. Our team has a strong passion on photography and retouch process, and also has a positive attitude. we are easy to work with, nice and friendly, to capture significant moment on your special day!

How we work:

We will have a pre-wedding consultation with you before the wedding day to discuss your special requests. On the wedding day, we will capture the full coverage including bridal and groom preparation, ceremony, reception, first dancing ect. by photos, videos or both. Shooting wedding is an interesting but challenging job, which requires us focusing on every single element on the day.

What we deliver:

We do post-production for photos and videos. All the editing work are done by ourselves. We will provide two copies of DVDs with 200 photos (40-50 retouched) and 5-10 mins videos, and a luxury album.

We are willing to travel London and the UK.

Feel free to contact us (better by email) to discuss details of your wedding style and requirements. BOOK NOW! BOOK ASAP!