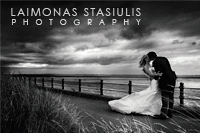 LoveStruck Wedding Photography
Areas Covered
Lancashire, Greater Manchester, Cheshire, Essex, North London, South London, West London, East London, East Sussex, Kent, Cornwall
About
ALL YOU NEED IS LOVE! LOVE IS ALL YOU NEED!

Hello you, and welcome to LoveStruck! Yes, all you need is love and love is all you need, but today you need a wedding photographer! Well, look no further, you've come to the right place, and may we add what impeccable taste you have. First things first, here's a little bit about us as a company, because you're going to want to know who we are, where we're coming from and what you can expect from us, so *drumroll* ...

LoveStruck has been created by a young couple; Laimonas and Juliet, Photographer and Artist. With over 6 years experience in Photography and Design, we will capture your perfect day from start to finish, as well as Engagements, Post Wedding Shoots and Album Designs specifically tailored to you.

Now that's out the way, let us fill you in on how much we love what we do! We have both studied the arts and are extremely creative individuals, and for over 6 years we have seen and photographed hundreds of weddings; from civil services, Indian & Sikh ceremonies, to traditional churches and grand events. We love the versatility but we mostly love bringing our own ideas into your photographs.

And don't forget, we do Pre and Post Wedding shoots, so if you want to hire a two man bike but didn't get a chance to fit it into your wedding, you can bring your dress and tux, book the day and we'll snap it. We are certain you will not be disappointed with what we will create for you.

We would love to hear from you!