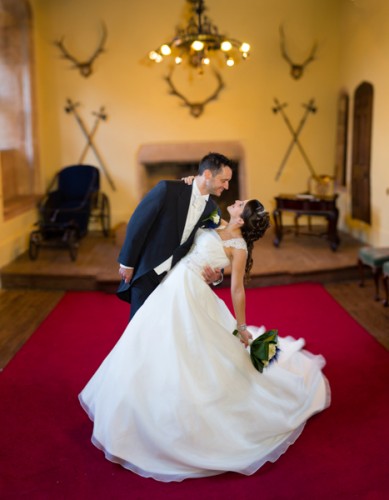 Matt Stansfield's Photography
Areas Covered
Cornwall, Devon
About
Hi, I'm Matt and owner of Matt Stansfield Photography. I'm a professional photographer based in south Cornwall. In first meeting me your find I'm friendly and easy-going. I take pride in my work and providing my clients with exceptional photography and customer service. Please visit my website to view full collections of my recent wedding work.

ABOUT MY PHOTOGRAPHY

My style of wedding photography is a mixture of contemporary and reportage. I want to capture your day in a fluent and relaxed manner without being intrusive. I enjoy capturing all the natural moment as well as creating some stunning photographs of your friends, family and of course yourselves throughout the day. Below I have included some answers to common questions people ask about my service.

FAQ

ARE YOU FLEXIBLE IN THE WAY YOU PHOTOGRAPHY OUR WEDDING?
Yes I am, this is your wedding day and I can cater my approach to best suits your day.

ON THE DAY, HOW WILL YOU WORK?
I will arrive early, smartly dressed, normally wearing suit trousers with a shirt and tie. If a certain dress code is required for your wedding I will of course be happy to dress accordingly. I like to blend in and photograph without shouting or disturbing the flow of the day. I normally take one break which I schedule at the wedding breakfast when everyone is sat eating. On this break I would have a quick bite to eat from my pack lunch and prepare for the afternoon/evening coverage.

DO YOU PHOTOGRAPH THE BRIDAL PREPARATION?
Yes, my coverage would start with the bridal preparation unless over wise arranged. This is when I will capture photographs of the dress hanging up and pictures of the smaller details such as the shoes and flowers or anything things else that may be around. I would capture candid pictures of yourself and the bridal party getting ready whether this would be at home, salon or hotel/venue. Wedding mornings are often very busy and I make sure to capture your images in a no intrusive way. I will work around you and your bridal party so you hardly notice I am there.

DO YOU TAKE PICTURES OF THE GROOM & GROOMS MEN BEFORE THE CEREMONY?
Yes, shortly after photographing the bridal party I will spend some time with groom and grooms men taking photographs of their preparation, Portraits of them, and some fun group pictures.

HOW DO YOU WORK THROUGH THE CEREMONY?
I always visit the venue beforehand and make it a point to talk to the person taking the ceremony so I know the best place to photograph in an non-intrusive way and with-in the rules of the person taking the ceremony. If you're having a church wedding where a rehearsal is taking place I will ask to attend as a way to familiar myself with how the ceremony will run and as an opportunity to meet the vicar.

DO YOU TAKE GROUP PHOTOGRAPHS WITH US AND OUR GUESTS?
Yes I do, group pictures are often an important aspect of my photography coverage and is something I would always do unless I was requested not to. Group pictures are traditionally taken shortly after your ceremony but depending on your timetable can of course be done at any time throughout your day. I always check for suitable locations for these pictures beforehand so that it all runs smoothly regardless of the weather conditions. Groups picture take around 30 minutes to an hour to complete.

DO YOU TAKE PORTRAIT PICTURES WITH JUST US ON OUR WEDDING DAY?
Yes, I always like offer a portrait session with yourself and the groom. These pictures can be taken at a nearby beauty spot such as the beach or country side or even around one of your venues. I make this session relaxed and fun and help guide you through the poses. This session can be anywhere between 5 minutes or an hour depending on how much time you want to spend on your portraits together.

DO YOU PHOTOGRAPH THE CANDID MOMENTS?
Yes, candid moments are a really important part of my coverage, people socializing, and greeting, laughing, and having a good time are all important parts of the day. These moments can happen quickly so I'm always ready to catch them from a distance to create a collection of beautiful candid images.


DO YOU PHOTOGRAPH THE SPEECHES?
Emotional, heartfelt, hilarious and sometimes embarrassing for the groom! Speeches are always a fabulous part of the day which I photograph completely from start to finish.


DO YOU PHOTOGRAPH THE EVENING RECEPTION/PARTY?
I love this part of the day, everyone puts their hair down and lets loose. In this part of the day I capture the first dance, cake cutting and a large amount of candid of guest, family and yourself and partner having a great time. It is also a good part of the day to do some creative portrait pictures if that was desired.

WHAT HAPPENS IF YOU'RE ILL OR YOU'RE CAMERA BREAKS?
I take being your wedding photographer with great responsibility and have safe guards against anything that would prevent great photography coverage being delivered on your day. If the unthinkable would happen I have a network of professional photographers on standby that would jump in my place to make sure you day was photographed to an excellent standard to a similar style and approach to me. I also have back-up of every piece of equipment I would use so if something did break on the day your coverage would not be affected.

HOW MANY PHOTOGRAPHS DO WE GET?
Every wedding is different so the numbers of photographs can vary but would normally range from 500-900 for full day coverage with me striving to always deliver quality over quantity.


HOW LONG DOES IT TAKE BEFORE OUR WEDDING PICTURES ARE READY?
After your wedding I will back-up your photographs and start the process of editing your pictures to improve clarity, saturation, contract and make them as good as I can and as realistic to the scene as possible. This process takes between 2-6 weeks to complete. While you're waiting I'm always happy to show you previews and keep you fully informed on their progress.


CAN WE HAVE A WEDDING BOOKS/ALBUMS MAKE FROM OUR WEDDING PICTURES?
Yes, weddings books can be ordered any time before or after your wedding. I design these books in house and after your design is approved by yourself I then send them to be printed at a professional book publisher. The books come in a range of sizes with no limits on the amount of photographs that can be included in the design.


DO YOU OFFER AFTERCARE AFTER THE WEDDING DAY?
I pride myself in great aftercare; even after your wedding day when your package has been delivered I will still be available to help with anything photographic such as book designs and ordering or advice on print/canvas orders.

I AM INTERESTED IN YOUR SERVICE, WHAT HAPPENS NEXT?
Once you have decided you might be interested in making a booking with me, the next step is to get in contact so we can arrange a friendly consultation either at your home or a location convenient to you. I will show you my wedding books and portfolios and we can have a good chat about the photography for your day. You would never be pressured at the meeting to make a booking. If a meeting isn't possible due to distance then we can either have a chat by phone or a friendly Skype session.

HOW CAN I GET MORE INFORMATION?
If you have any questions or would just like a chat I'm always available to contact. You can email me at *****@**************.com call me on *********** or message me straight through my website on the contact section.