Wedding Photographers covering Northumberland, Tyne and Wear, County Durham, Northumberland, Cumbria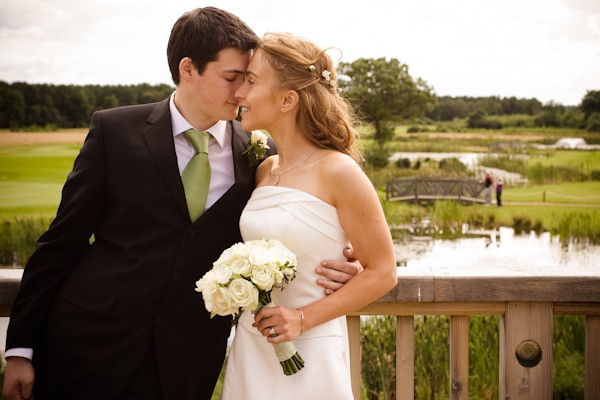 NotOfThisEarth
Areas Covered
Northumberland, Tyne and Wear, County Durham, Northumberland, Cumbria
About NotOfThisEarth
How I Work


What elements make up your style of wedding photography?

My style revolves around an approach of good timing, split second reactions and effective, precise technique. I am there in the crowd but I have taken the image I want and am gone before others notice me. This approach allows me to capture the raw emotion and sentiment of such a joyous occassion in its fullest.

While formal shots are a must I like to keep these to a minimum as they break the flow of the day. Instead I try to capture the interactions between the people and introduce quirky, fun shots for the groups. Getting people to laugh and have fun opens them up to being photographed better and they tend to forget I am even there and adopt a more natural pose.

I shoot using only natural light. This enables me to work quicker, move around easier and be less of a distraction to the events of the day.

My images are bright, happy, romantic and upbeat. I feel this best captures the mood and atmosphere of a wedding day. For me a wedding is not dark and sombre and even with bad weather the people are enough to brighten up the day. I like for my photos to put warmth in the viewers eyes and lift their spirits.


Who influences you?

I take a lot of influenece from the classic street photographers such as Henri Cartier-Bresson and Joel Meyerowitz but I like to think I have more ties to the impressionist painters such as Degas, Monet and Toulouse Lautrec. Their sense of light and its changing qualities has always amazed me.

When I frame a shot my love of film and cinema comes into play as well. Beautifully shot chinese cinema such as Hero, Crouching Tiger Hidden Dragon, House of Flying Daggers and Memoirs of a Geisha are just some of the visual feasts I refer to again and again when looking for influence and preparing for a shoot.


What keeps you going?

The combination of energy and alertness required to capture a wedding draws me to this work. I'm like an adrenaline junkie, getting my kick from chasing after those perfect shots.
It really is all about the light and the timing. Getting those two things right are what I strive for in making the perfect images of a wedding day.


What wont you do?

You won't find me diluting my artistic vision by employing a second photographer or by following the latest fadish trends.
When I shoot your wedding I am creating timeless, exquisite works of art with each and every shot I take.

I have a vision you can only get by growing up as an artist and I cannot transfer that vision to another photographer. When you hire me to capture your day it is for my talent and skill and I will deliver this 100% time after time.


Any final words?

Having me shoot your wedding enables you to breath a sigh of relief, knowing that I will create a record of your day which is unique and perfect in every way.