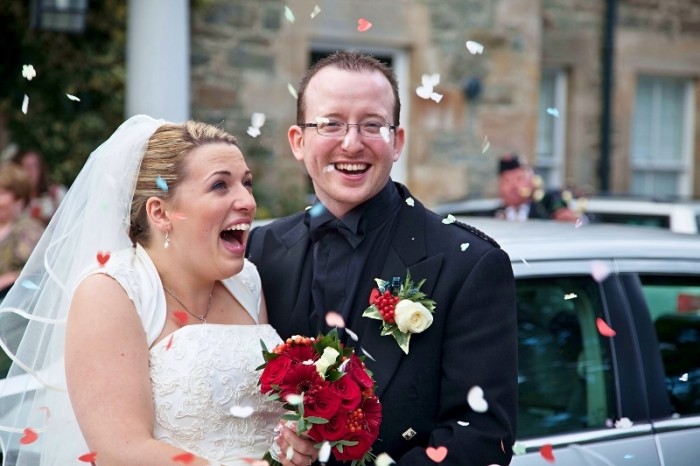 Scot Wed Photos
Areas Covered
Western Isles, Highlands, Strathclyde, Borders and Lothian, Grampian, Central and Fife, Dumfries and Galloway, Tayside
About
I could list all the reasons why you should book me to photograph your wedding but, I think you would rather hear from someone who did. This is just one of the many testimonials on my website ...

Colin, We cannot thank you enough for our beautiful wedding photos. As you know our original photographer let us down with only 2 weeks to our wedding and we are so grateful that you could help us out. All the photos are of such a high quality and everyone that we have shown them to more than agrees. We are so lucky to have found you and would definitely recommend your services without hesitation.

It was great that you gave us all the wedding photos on disc as all the other photographers that we looked at were giving us only a limited selection to choose from. We must have got about 300 pictures and I have to say it has been very difficult to narrow them down to fit into and album as they are all great shots.

Also it has been great to make copies of the photos and give them to parents in order to allow them to choose a selection for their own album. We also love the fact that because you gave all the pictures to us on disc we could then pick our own album.

To top it all off you even took the time to put together a picture DVD which was also edited with music that was very fitting to the scenery and special moments throughout the day. We loved the fact that you captured our first dance, which we were a bit nervous about, and even had the first dance song on the DVD.

It was very reassuring to us to have somebody who was so approachable, professional and we felt comfortable contacting you at any time – within reason. We have memories to treasure forever now as you have captured every moment of our special day, we could not have asked for any more. Thank you so much.