Wedding Photographers covering Lancashire, Merseyside, Greater Manchester, Cheshire, Cumbria, Lancashire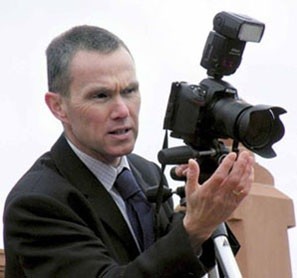 Steve Pendrill Photography
Areas Covered
Lancashire, Merseyside, Greater Manchester, Cheshire, Cumbria, Lancashire
About Steve Pendrill Photography
Originally from Scotland I now live in the beautiful city of Lancaster. With a 25 year career as a local press photographer behind me, I now run my own freelance photography business, 'Steve Pendrill Photography'. Working throughout Lancaster, Morecambe, Preston, Lancashire, Lake District, Cumbria, Yorkshire and sometimes further afield, I have been a professional photographer all of my life. I am well known and respected locally, from my many years as a local press photographer.

As important as being able to produce the high quality and imaginative images that the bride and groom want, is having the right personality and attitude behind the camera. Good photography only happens if the couple and guests are relaxed with the photographer, plus he/she is well organised and prepared. I use Nikon digital SLR camera equipment, always carry a spare and have full public liability insurance.

I take pride in being highly organised and able to work well under pressure, whilst treating my customers with the courtesy and respect they deserve.... How often have you heard about unfriendly or disorganised photographers?!

Put yourself in the safe pair of hands of a genuinely caring and friendly professional, Steve Pendrill Photography.