Wedding Photographers covering Derbyshire, Lincolnshire, Nottinghamshire, Leicestershire, Northamptonshire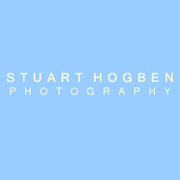 Stuart Hogben Photography
Areas Covered
Derbyshire, Lincolnshire, Nottinghamshire, Leicestershire, Northamptonshire
About Stuart Hogben Photography
It's your wedding day, not mine. This is why I work from afar as an observer, capturing the biggest day of your life as it happens, without intrusion. No posing, no cheesiness, just you and your guests at your relaxed best.

I understand your needs and am always just on the end of the phone to answer any questions and try to cater to any requests in the lead up to your special day. I want you to feel as comfortable as possible so you get exactly what you expect.

Friendly, approachable and professional - making sure you shine on your wedding day.