1 min read
I Hate Having My Photograph Taken!
8th May 2012
Our Wedding Memories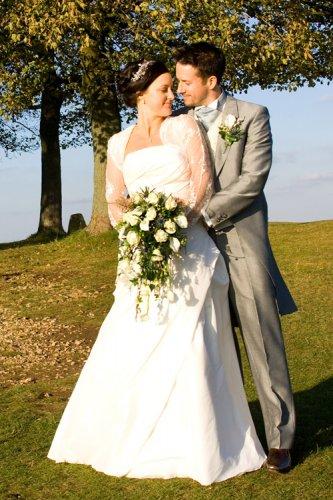 Time and time again I'm told by brides and grooms that they are dreading having their photographs taken because they hate photographs of themselves. Let me try and put your fears aside and let you know that I have never had a bride and groom come back and say they hate their wedding photographs. Quite often I get replies like "I've never looked so good" or "I can't believe that's me in the photographs".
The reason couples are happy with their wedding pictures is that a wedding day is like no other day. Wouldn't all of us look better if we had a hair stylist and make-up artist get us ready everyday! If we wore a dress worth a few thousand pounds or a hired suit worth hundreds of pound, all this lifts you and makes you feel better and more confident, thus better pictures. All your friend and family are around you which again lifts your spirits and will make you look more alive in your pictures. And finally, being with the one you love will make you feel a thousand dollars.
You will look fantastic on your wedding day and everyone will tell you this. So, please don't worry, you will be fine.
The other worry couples have is smiling. Some photographers find this more of a problem because if someone cannot naturally smile at the camera they are going to look false and uncomfortable. My style of photography gets round this problem very easily. I simply tell them not to look at the camera and ask them to look at each other! How simple is that! When you look at your loved one on your wedding day, how can you not let out a natural smile. I much prefer pictures of couples looking at each other rather than looking at the camera. There is more romance and feeling to a picture if you are looking at each other.
So, try not to worry, everything will be fine as long as you have a photographer who knows what he is doing.
Colin Mason