2 min read
Through the Looking Glass
29th May 2012
Our Wedding Memories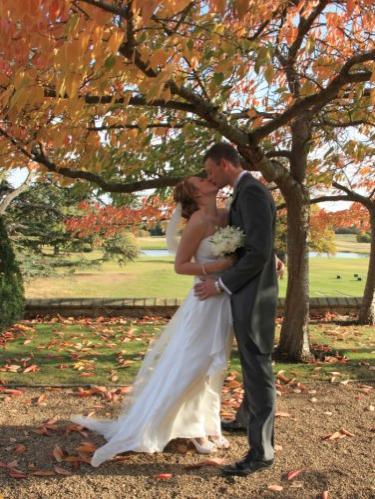 My inspiration
Since the first day I picked up an old film camera and pointed it at someone at a party, I began first an interest then an absolute passion for photography. That special alchemy of finding something individual in someone or something. I love people photography and each wedding is unique, there is always a surprise and some lovely photo opportunities that unfurl before your very eyes, and lens!
Weddings provide a wonderful way of focusing on those special moments that deserve to be captured. Opportunities present themselves from the bride getting ready right through to the first dance.
A Bride and Groom's Big Day passes so quickly, they dont have time to see all the different things happening around them. Part of my job is to make sure that they can relive their special day afterwards with just as many smiles they had at the ceremony itself. I set the dvd of images to music from the day; this is great to send to people how couldnt be at the wedding, and the music helps set the mood.
With such a momentous occasion such as wedding to organise, its important to choose someone to capture your wedding photography that you feel will suit your plans, and also your budget, and someone you feel comfortable with.
From the first meeting to discuss your plans and what you are looking for, through to booking a fun informal 'engagement shoot' that I include with every confirmed booking, its important that you are happy with the decision.
By offering a choice to suit you, your wedding day highlights can be caught forever, "through the looking glass".

Informal weddings are very much en vogue and can make a fairytale spring to life. With the emphasis on 'everyone' enjoying such a wonderful special day without standing on ceremony, or posing for 'regimental' images, the images tell the story by themselves.
Working with the natural light and environment is a joy, sometimes a surprise and makes for a much softer photograph. Its an outdoor canvas on which you can 'paint' and use the elements to suit the mood. Rain or shine, the fairytale is there.
WEDDING FOCUS
Any wedding setting or venue presents a canvas upon which to 'design' your photoshoot - to find the best views, eliminate problems, think of creative solutions and to make full use of what you have. From a grand country hotel to an intimate informal garden setting, the same results are always there, to photographically paint the scene and tell the story...
Here are some of our weddings:
Country Cotswolds - a fun, laid back wedding with the emphasis on informality and everyone having fun.
Rain does not stop play!

Proof that even a rain soaked wedding day does not dampen enthusiasm and the guests!
Working with the light

A stunning autumn day provided beautiful light and colour, and the soft breeze added a touch of drama.
Article by Julie Janes LRPS wedding photographers