2 min read
Choosing a Wedding Photographer
25th September 2017
Our Wedding Memories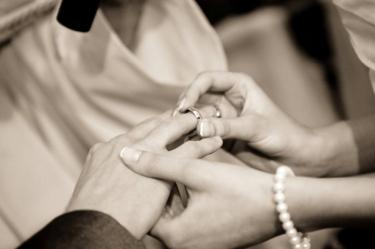 So you are getting married and looking at wedding suppliers? One of the most important must surely be a
Wedding Photographer
to capture the memories so you can call on them in the future. Photographs that will stand the test of time and which you can proudly show to your children and grandchildren.
Choosing the wrong photographer can affect your most special day and of course the memories you hope to cherish
A photographer that can mix with your guests to capture moments you may miss can make all the difference. On the wedding day, you have a short amount of time to guide the photographer and instruct him but in the main you will be busy with your guests. The photographer should be able to capture a moment without waiting for your approval. The question here is choosing one out of many wedding photographers when you don't know them personally or have been recommended.
Most photographers can have a number of different packages and these can vary from business to business and also in the style of photographs you require. This is only the beginning of the confusion. Many people may get swayed by the lucrative offer of free prints and a steak knife without considering the quality of the photos or indeed looking at reviews of a photographer's work.
It is very easy to set up as a photographer with the advent of the internet and relatively affordable 'throw away' websites. Unfortunately, it is also easy to choose the wrong photographer for your needs or choose one who may not be qualified for the job in hand.

Generally, a couple would choose a wedding photographer after seeing their work but it is also recommended that you meet the photographer before making such an important decision. You should know their strengths and weaknesses as well as understanding their own unique style. You should make sure that the photographer communicates with the guests without obstructing their activities.
The decision on which photographers to choose should not be based solely on cost. While it is tempting to use a cheaper photographer, particularly considering the overall cost of the wedding, it can be a false economy.
Determine your needs such as whether you want digital, hard copies or both options. The time you want the photographer at the wedding should be considered and of course the longer they are in attendance, the higher the cost is likely to be. Do you want the photographer to attend and the brides house? Do you require two photographers so one can attend the grooms house while getting ready? Do you want the photographer just for the ceremony, or to attend the reception as well as the evening reception?
Searching for photographers has been made quite convenient by the continued expansion of the Internet but you shouldn't rely solely on the web site information. Remember there are many stock photo websites around where a less than reputable photographer could source photos and pass off as their own. Choose a photographer after evaluating their work and assessing their skills or following recommendations from friends or family. Once you have decided, always search for online reviews and if there are any negatives ones, speak to your preferred photographer about them