1 min read
A Change of Domain For OurWeddingmemories
24th August 2018
Our Wedding Memories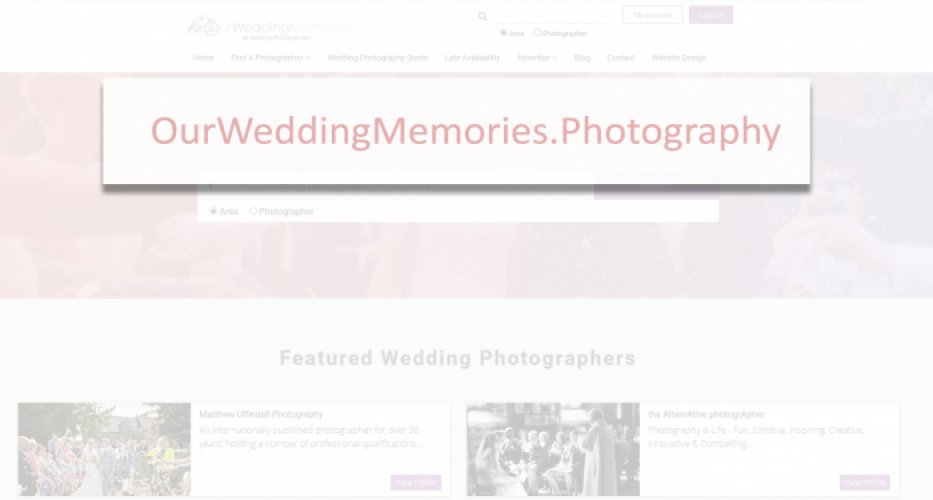 OurWeddingMemories recently moved from the domain ourweddingmemories.co.uk to ourweddingmemories.photography
There are a number of reasons for this change one being to improve search engine rankings and exposure allowing us to provide a better service to our Wedding Photographers. The .photography extension is more targeted to the service we provide and we expect this to bring obvious advantages.
Although the .co.uk domain name had a good Google Domain and Page Authority this change over time should improve on that. Additionally the way the new domain has been set up, any link juice and Authority will automatically pass to the new domain.
Along with this change we have also introduced reduced advertising prices temporarily until the full effect of this domain change is seen.
You can Login to your account or Register here to take a advantage of these reduced prices.
As well as the obvious benefits of being a member of OurWeddingMemories such as direct traffic to your website and enquiries from Bridal Couples, we also provide a Blog where fully active members can add guest posts. These posts automatically link to the Photographers profile as well as their own website. As OurWeddingMemories continues to have an impressive Domain Authority any posts such as this will see some of that authority pass to the Photographers website.