1 min read
Sunset weddings
14th June 2019
Nick Williams Photographer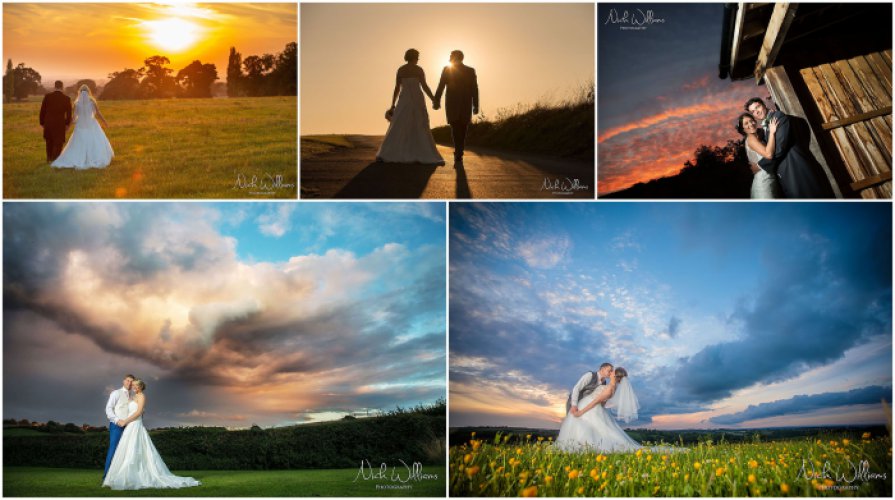 It does not matter if you are getting married in winter, spring, summer or autumn a beautiful sunset has to be on every couples wish list. Over the last 18 years, I have photographed over 1000 weddings and in that time, I have photographed bride and grooms with some magical sunsets.
We do not always get as far as the eye can see, golden skies, so it's down to the photographer to enhance what nature is providing. This can, of course, be done artificially in Photoshop but I believe as much as possible should be done in camera. This can be by the use of filters in front of the lens and more often by the use of clever off-camera flash. Setting the flash off camera with the use of coloured gels can give a far more dramatic look that results in wonderful wall hanging images to last a lifetime.
So if you are getting married, do make sure you book a photographer with the photographic skills to make the most of any magical skies you are lucky enough to have on your wedding day.
https://nickwilliamsphotographer.co.uk/wedding-photographer-devon